Bi-fold doors are an innovative way to open up your home. In recent years, they have become a popular choice for homeowners across the UK. At Kirkman Joinery, our timber bi-folding doors are bespoke designed and manufactured to meet your exact specifications. Here are some of our timber bi-folding door installations to help you gain inspiration for your home improvement plans.
Six glass pane exterior bi-fold doors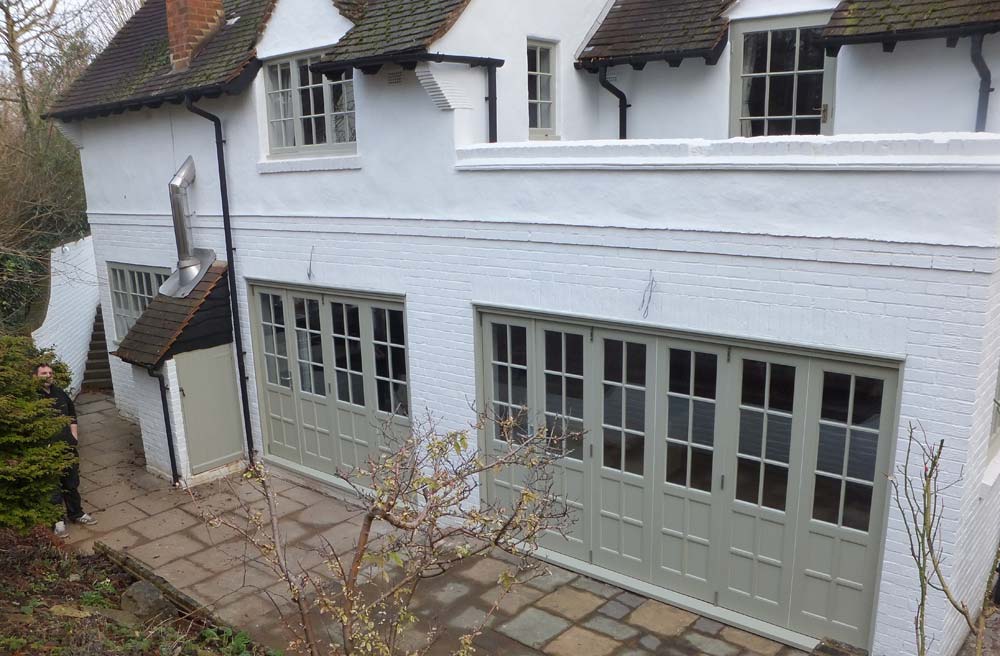 These six panel and four panel bi-fold door runs are finished in a muted light grey colour. Their low-level panelling provides extra privacy while lots of natural light is brought in through the glazed upper section. They perfectly complement the style of this impressive detached property and can be opened up wide on a warm summer's day for the ultimate in interior/exterior fusion.
Interior partition bi-folds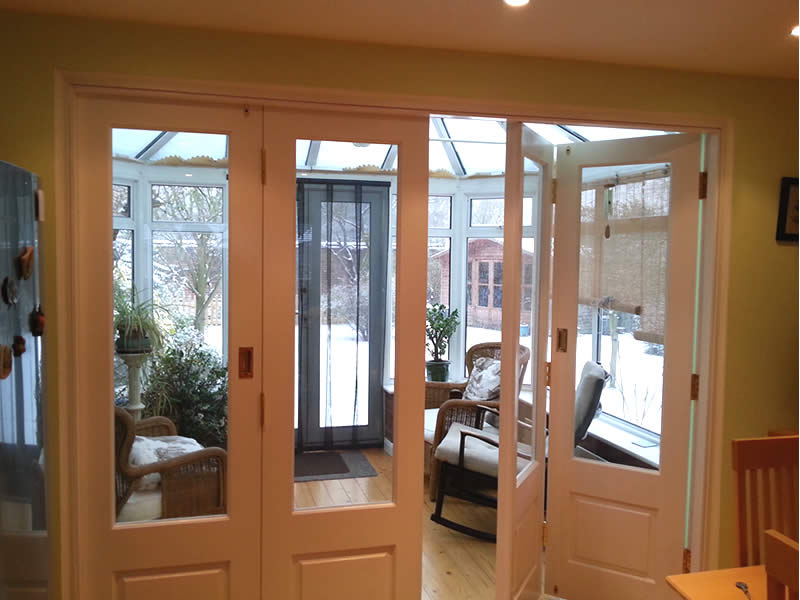 Bi-fold doors aren't just for exterior use. They are an excellent way to create a movable partition between interior rooms. These white internal bi-folds are being used as a partition between a conservatory and inner living area. Their large glazed upper section brings the natural light admitted into the conservatory further into the home.
Wide panel varnished bi-folds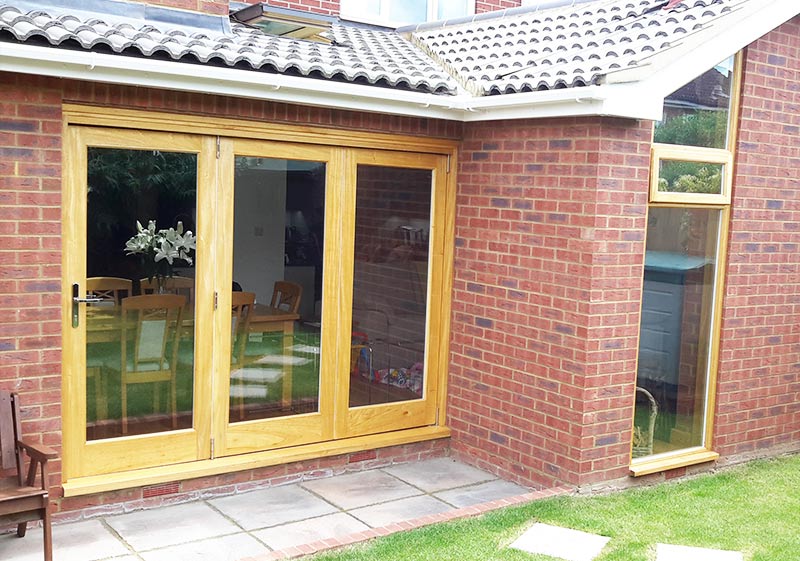 The perfect choice for this modern extension. Each door panel is wider than average to help reduce the amount of framework to create expansive exterior views. Their clear varnished finish accentuates the natural grain of the timber adding style and beauty to this red brick built property.
When you want something unique for your home, timber bi-folding doors are an excellent choice. Whether you want to create a seamless link between your conservatory and patio area or add a convenient partition between two interior rooms; bi-fold doors will help you to achieve your home improvement vision.
If you'd like to find out more about Kirkman Joinery and how we can create customised timber products for you, contact us today. Call us on 01494 461 116 or send us a message online.