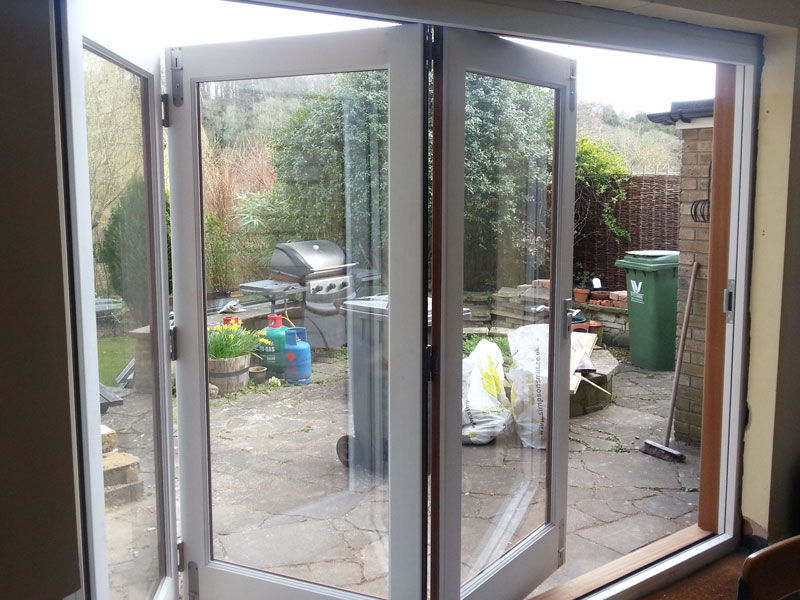 In recent years, bi-fold doors have become an increasingly popular patio door choice across the UK. Their wide opening action and neat fold back system have proven popular with homeowners who want to maximise floor space and link interior and exterior areas.
At Kirkman Joinery, we manufacture bespoke timber bi-fold doors to your exact specifications. Our bi-folds can be installed as an entrance patio door option or between two interior rooms as a movable partition. With timber bi-folds from Kirkman Joinery, you can open up your home to the great outdoors or create large open plan living areas when required, and cosy rooms where you can relax with a drink near an open fire.
One of the most important considerations when installing bi-fold doors is whether you want a low or high threshold. To help you make an informed decision, here are the pros and cons of both.
High threshold bi-folds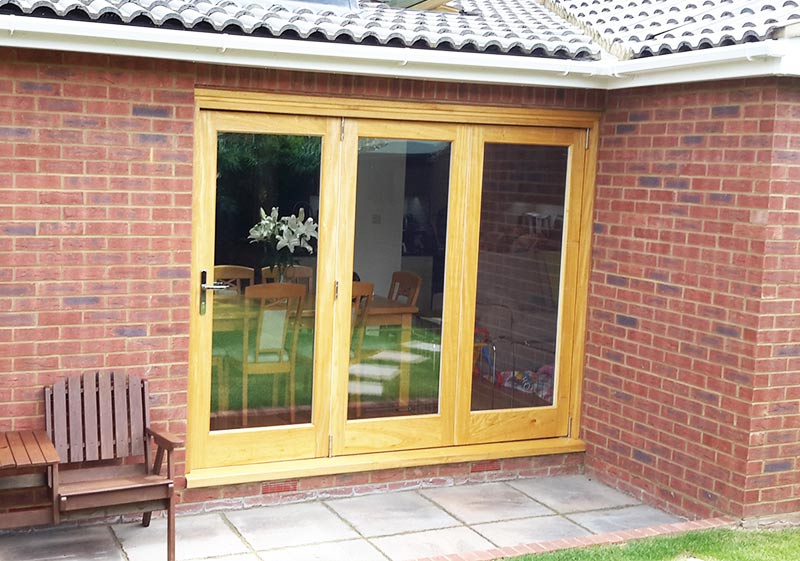 Whenever possible, an external bi-fold door should feature a high threshold. This will create far better levels of weather resistance and in times of heavy rain, your home is much less likely to flood. When the folding door leaves stack outwards, the internal floor level can be lower to achieve a minimum step over threshold. If easy access is required for wheelchairs or push chairs, a ramp entry system can be specified.
High threshold bi-folds are always recommended for external installation. For use between internal rooms however, they can be impractical. The high threshold could be a trip hazard and internally, is an unnecessary requirement. A high threshold bi-fold could be installed between a conservatory and existing property, but the high threshold may still prove potentially dangerous.
Low threshold bi-folds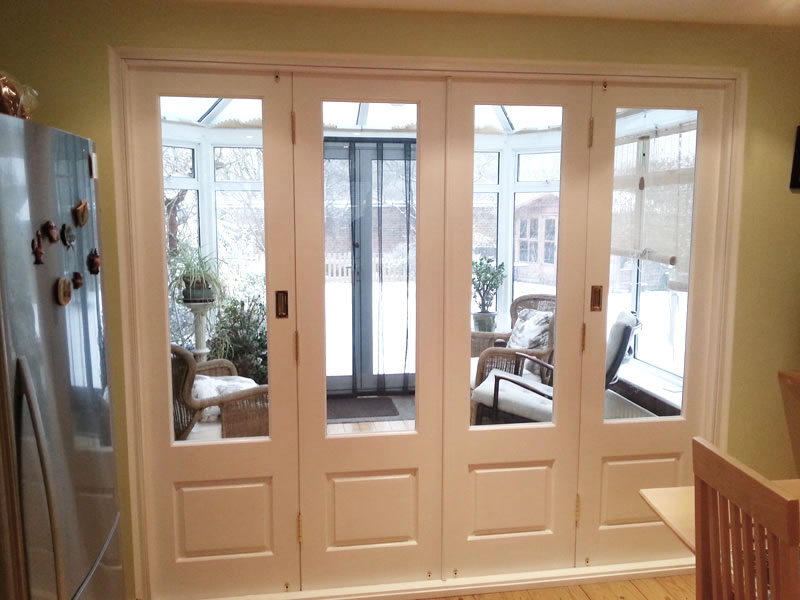 Low or flush threshold bi-folds are more suited to internal room partition installation. The threshold can be sunk into the floor, subtly dividing your home and conservatory or between other rooms of the home. The low threshold option provides smooth access for wheelchairs and can be used for external applications in sheltered areas.
Low threshold bi-folds however, cannot be guaranteed 100% draught and weather proof. If you require low threshold external bi-folds, it's a good idea to ensure that your home features an external drainage gulley to avoid rainwater build-up and potential flooding.
If you're considering timber bi-fold doors for your home, either externally or internally; Kirkman Joinery are the company for you. For more information on any of our products and services call 01494 461 116 or contact us online.