Your entrance door is the first thing people notice when they arrive at your home. It is used every day and can change the entire look and feel of your property. First impressions are important so your entrance door should make a good one. If you plan to make an investment in your home this year, make it a new entrance door.
At Kirkman joinery, we craft bespoke timber doors for any type of home. Our team of skilled joiners and craftsmen have years of industry experience and are experts in their field. If you're thinking about replacing any doors in your home, here are 10 ideas for your new timber doors.
1. Solid oak panelled door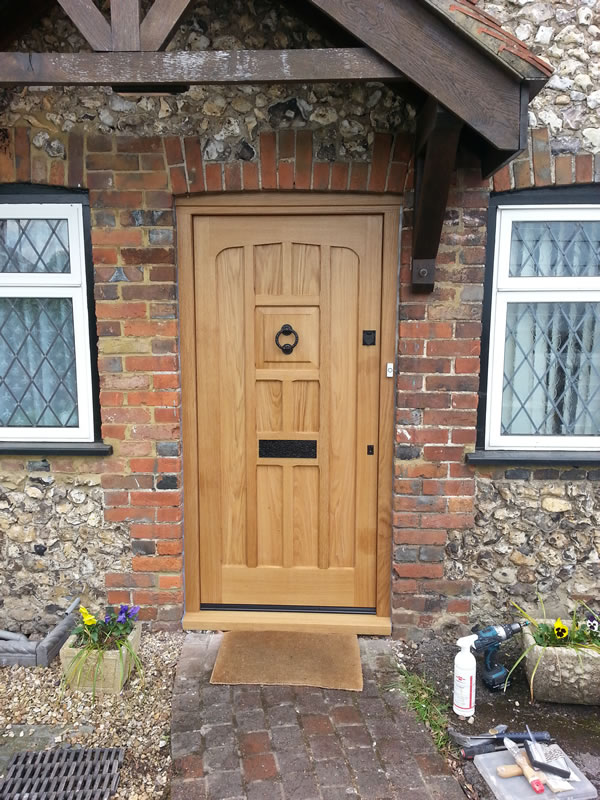 Nothing says strength, style, and quality quite like a solid oak door. Expertly crafted at our Buckinghamshire workshop, a timber door from Kirkman Joinery will take your home to the next level in terms of security, energy efficiency, and aesthetics.
2. Arched church style door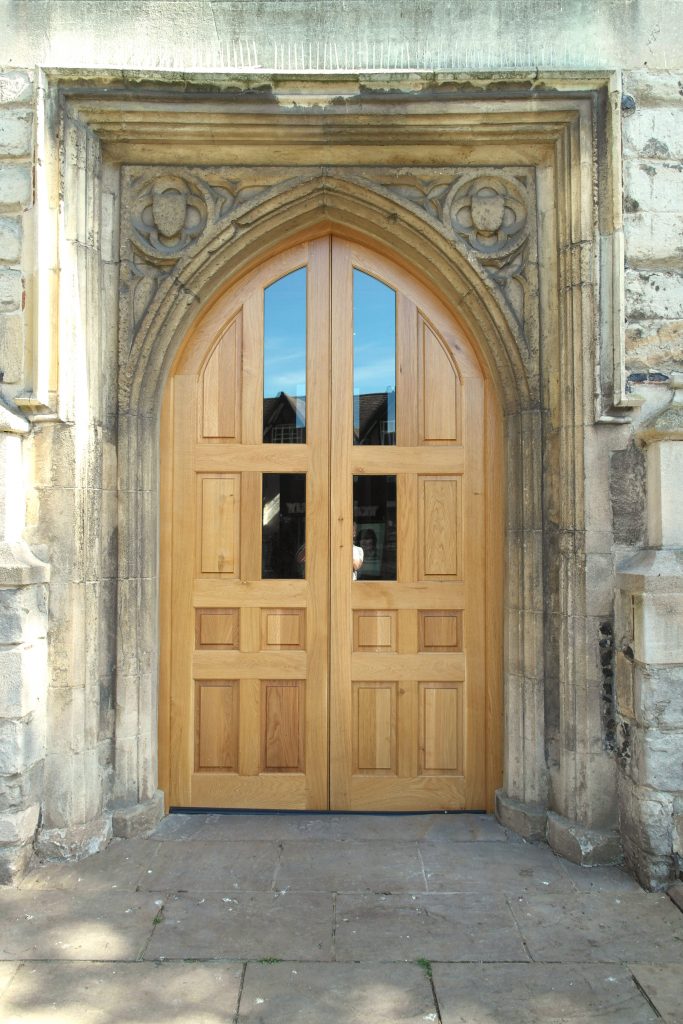 If you have an unusually shaped aperture to fill or you just want a unique door for your home; Kirkman joinery are the company for you. We have created arched doors for installation in both churches and residential buildings. Their ecclesiastical style is timeless and tasteful, bringing an individual beauty to any style of home.
3. Classic cottage door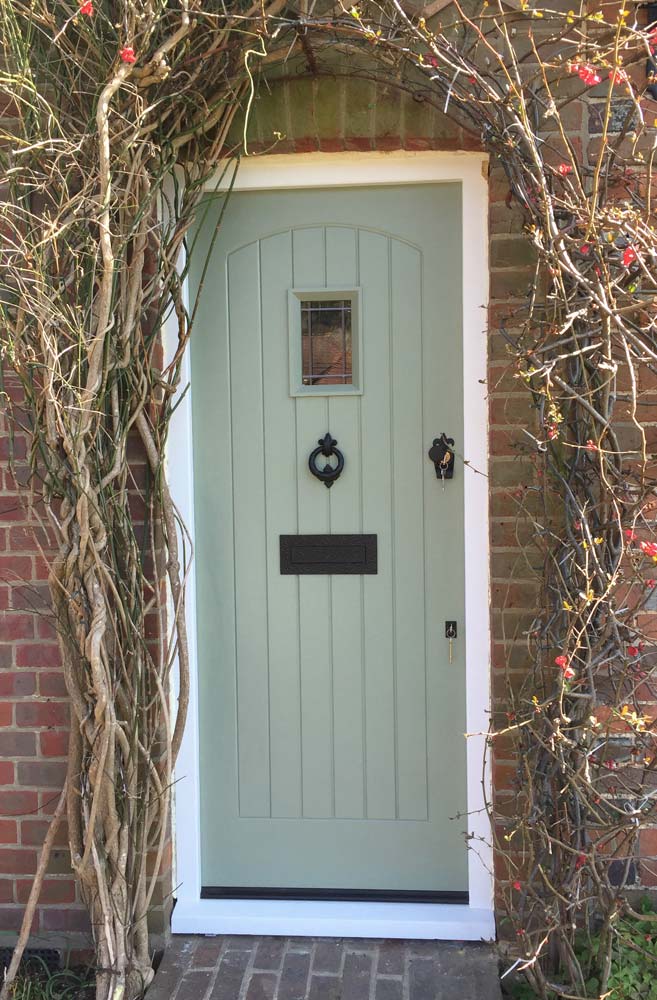 The classic cottage door often featured a square or diamond shaped glass section in the upper area of the door. Set onto full length panelling, it evokes country charm and quality construction.
4. 1920s style with stained glass sections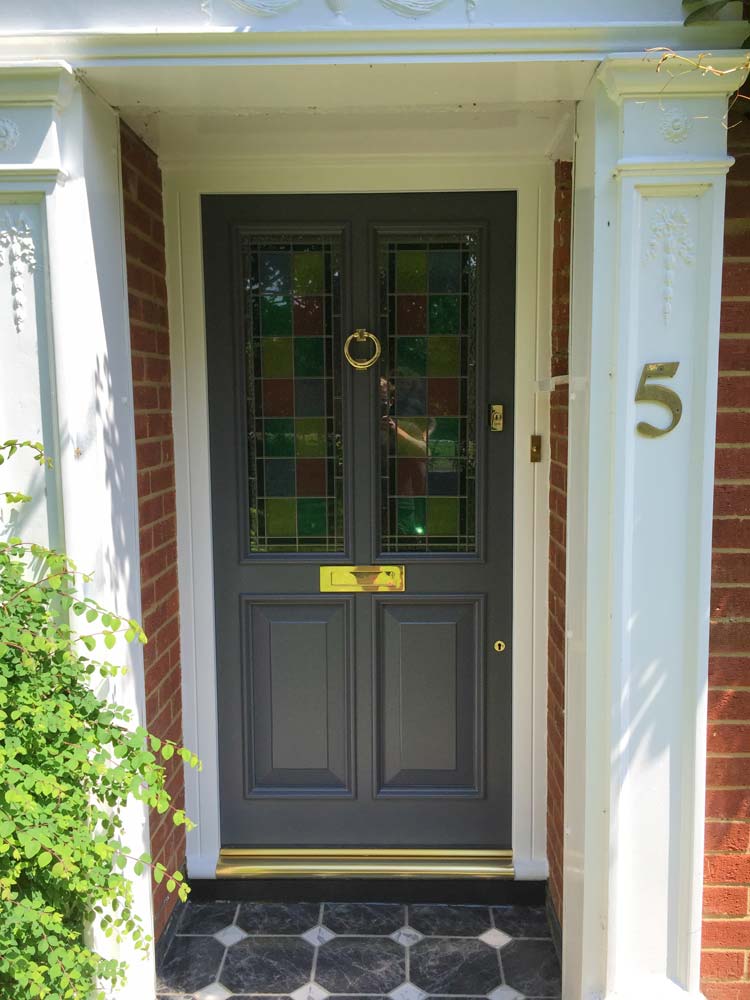 The 1920s saw a rise in popularity of entrance doors with large decoratively glazed sections. At Kirkman Joinery, we can tastefully recreate the style of the era and even source original stained-glass sections.
5. Art Deco doors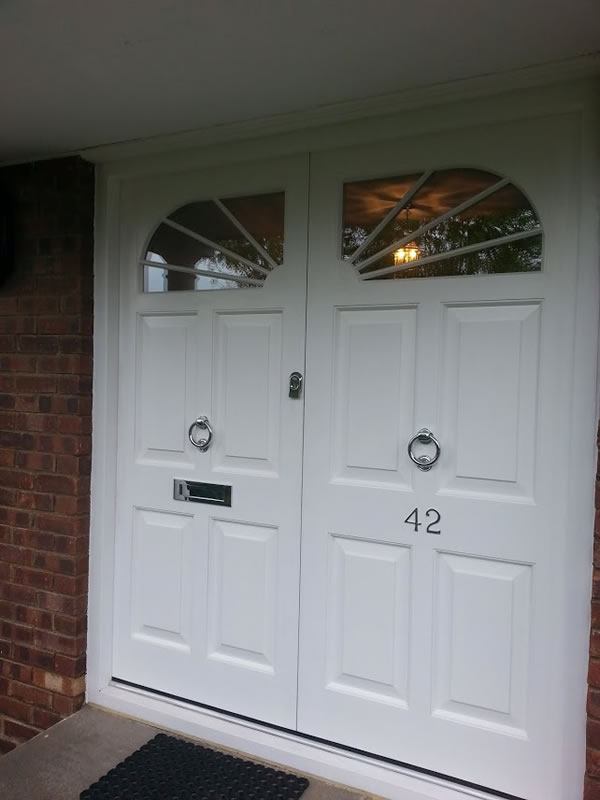 The Art Deco period originated in the early 20th century. Bold patterns and geometric shapes became popular alongside strong colour schemes and decorative designs. At Kirkman Joinery, we have created and installed Art Deco inspired doors for all types of property.
6. Modern Accoya door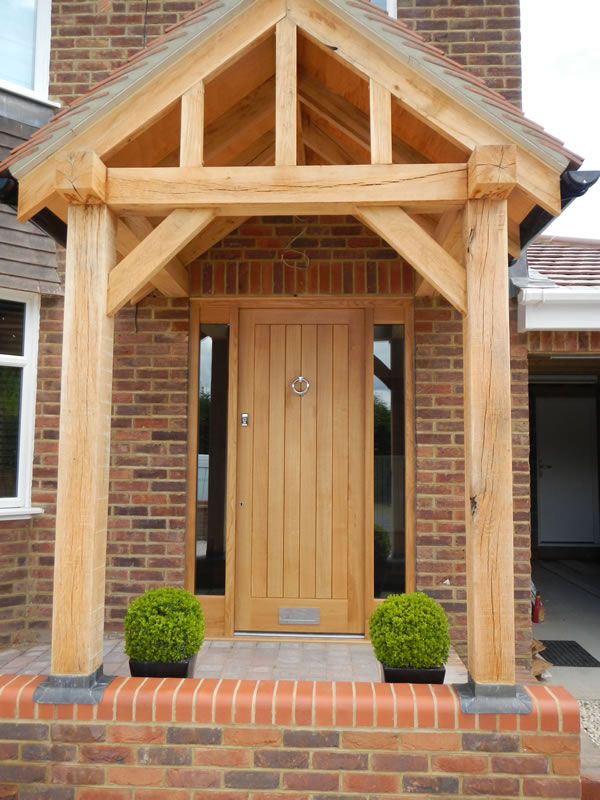 Accoya is made from sustainably forested radiata pine. It is manufactured using an acetylation process which strengthens the wood, making it durable and weather resistant. It is an excellent choice for your entrance door and will keep performing for years to come.
7. Contemporary composite door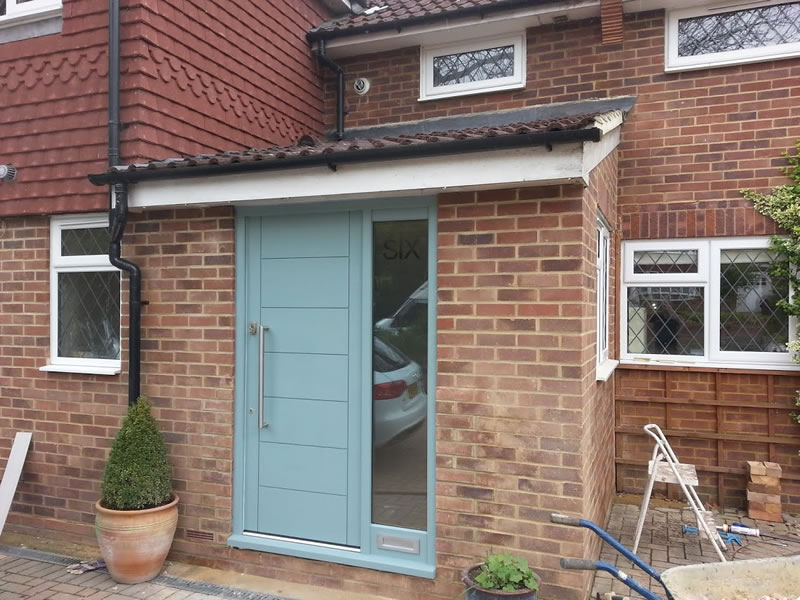 Composite doors combine a reinforced fibre glass shell covering a solid foam core. This combination of materials creates a door which is highly secure, energy efficient, and extremely low maintenance. It is also available in a multitude of colours and finishes to match your taste and property type.
8. Fashionable French doors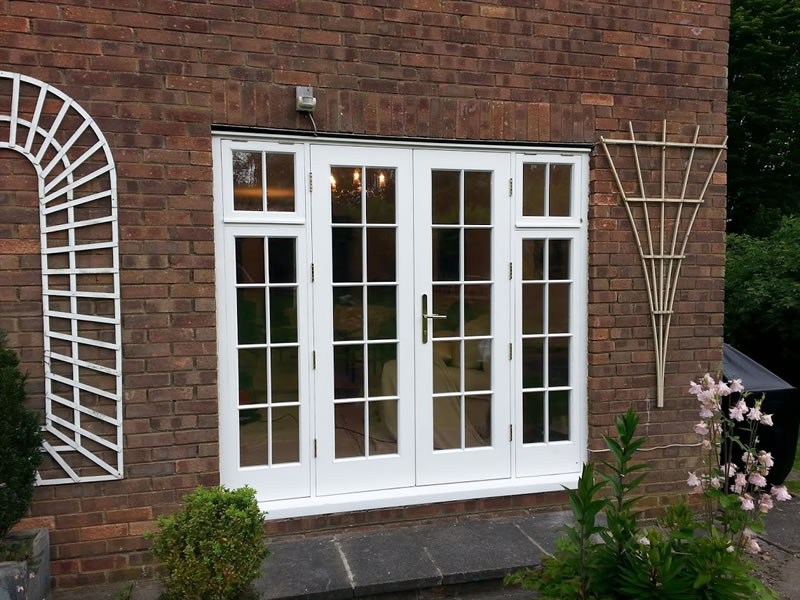 French doors are the timeless classic that will never go out of style. Often used as a patio door, they are equally suited for using as a front entrance door especially where a large space needs to be filled. We can create bespoke French doors to your exact specifications with your choice of open-in or open-out configuration.
9. Stylish stable doors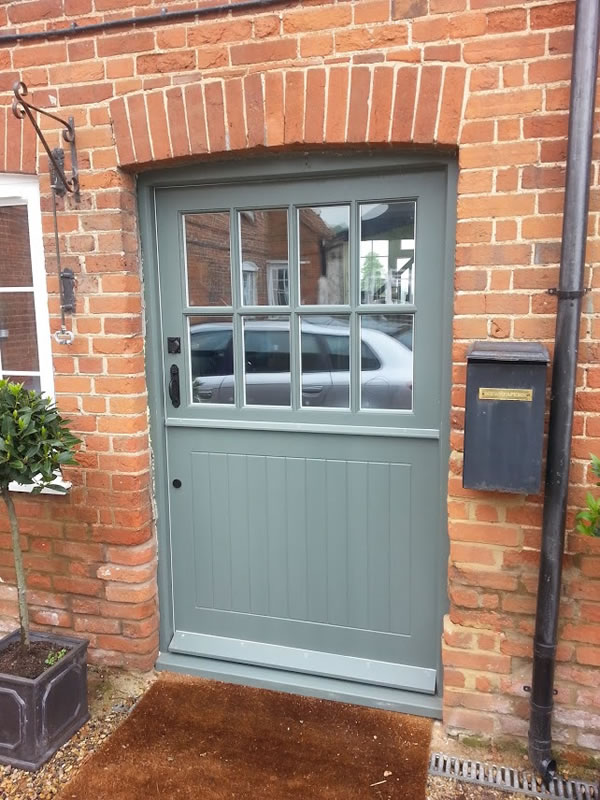 The perfect addition to a farmhouse or country cottage. Stable doors provide excellent levels of ventilation and are an excellent safety option for families with pets or small children.
10. Beautiful bi-fold doors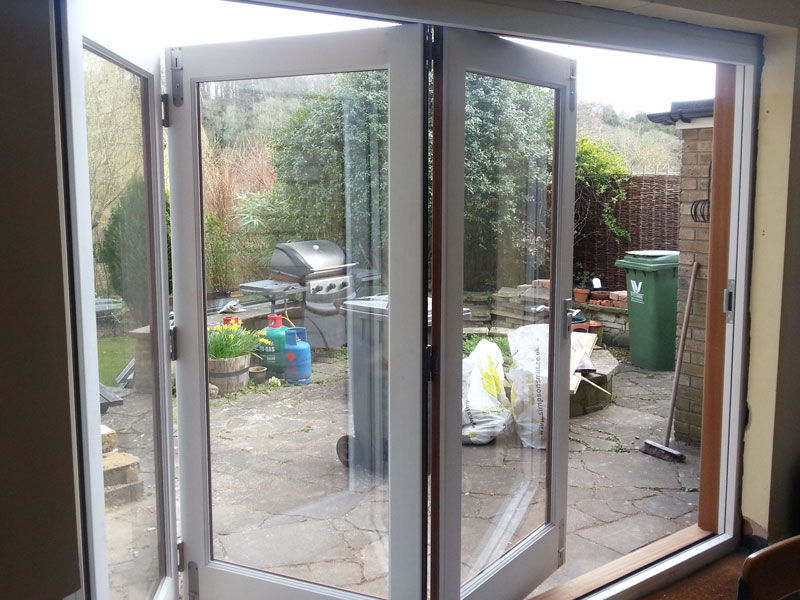 An increasingly popular choice with modern homeowners. Bi-fold doors neatly fold back to maximise floor space and create a seamless link between interior and exterior space. Their excellent versatility means they can be used as an exterior door or installed between two interior rooms.
When you want the best in bespoke timber doors contact Kirkman Joinery. Call us on 01494 461 116 or send us a message online.