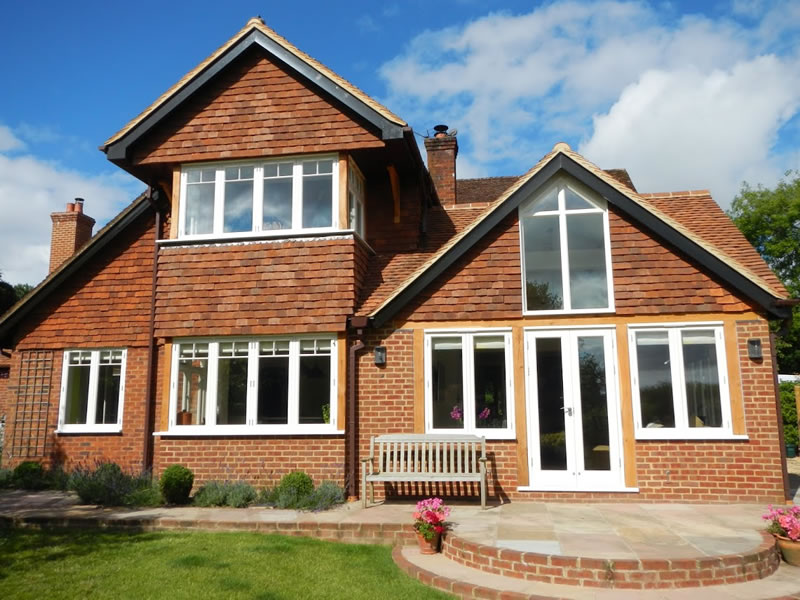 Do you live in a period property with original timber windows? Are these wooden windows beginning to rot or deteriorate? Are your windows prone to cold spots or are they letting heat escape? You may have looked into the replacement options and you're considering replacing your failing timber windows with uPVC or aluminium alternatives. STOP! Do not do this. Whatever negative things you may have heard about timber windows simply aren't true.
Today's modern timber window systems are a world away from the originals in terms of energy efficiency, security, and durability. They regularly outperform uPVC and aluminium across all performance criteria. As for their aesthetic. uPVC and aluminium are no match for the classic charm of a real wood window.
Protecting conservation area character
Kirkman Joinery create beautifully handcrafted timber products. Over the years, we have completed many installations in conservation areas. We have worked on listed buildings where it is imperative that the building's traditional aesthetic is preserved. When working in a conservation area or on a listed building, there are laws in place to protect the original characteristics of the building or area. In many cases, uPVC or aluminium windows will not be allowed by local planning departments. Any restorations must be done using materials which closely resemble their original counterparts. This is where Kirkman Joinery's expertise really comes into play.
Quality wooden windows from Kirkman Joinery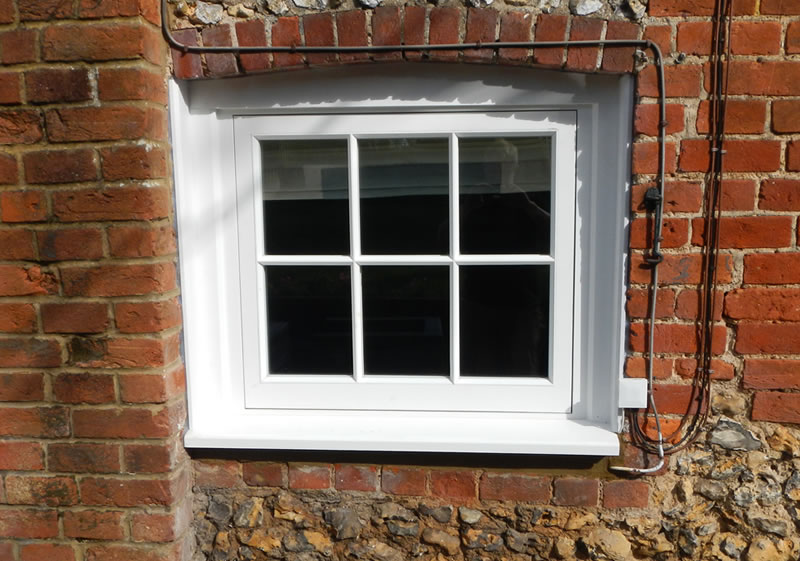 At Kirkman Joinery, we manufacture timber windows that are guaranteed to retain your home's authentic appearance. Our team of expert joiners and craftsmen have the skills and experience to create bespoke windows that meet your exact specifications. Whereas uPVC and aluminium windows are designed for modern homes, timber windows are the perfect fit for more traditional properties.
You may be under the impression that wooden windows are prone to problems and require lots of maintenance. Our timber windows are extremely durable and require minimal maintenance to keep them in pristine condition. When you choose Kirkman Joinery to manufacture and install your replacement timber windows, you make an investment in a product with a much longer lifespan than uPVC or aluminium windows.
Outstanding weather resistance
Our wooden windows are finished in Dulux Weathershield paint. This creates a mould resistant film which minimises staining and is flex resistant to reduce the risk of cracking. The coating is extremely durable and can offer up to eight years of all weather protection. Our timber is sustainably sourced so when you choose Kirkman Joinery you are helping to protect the natural environment.
When you want to replace your timber windows, there really is only one sensible option. Forget about uPVC and aluminium; our modern timber windows are built to last and will uphold the classic character of any period property. If you want to find out more about our range of joinery services contact Kirkman Joinery today. Call us on 01494 461 116 or send us a message online. We are passionate about timber and provide a friendly and professional service for all our customers.