At this time of year many homeowners are seeking renovation inspiration, combining both traditional styling and modern performance. Popular with homeowners looking to maximise floor space whilst seamlessly linking interior and exterior areas, the demand for bi-folding doors has significantly risen over the last two decades.
Wooden bi-folding doors are a popular choice, especially in period properties. And, although their popularity continues to steadily increase, confusion still surrounds;
'Can wooden bi-folding doors be used externally as well as internally?'
Generally, timber is thought to be quite a porous material; therefore, not as long-lasting and not suitable to be used externally. However, with Kirkman Joinery this is not the case. Our range of hardwoods offer varying levels of durability, finishes and fine detailing that will complement and enhance almost any home.
The benefits of using Accoya wood.
Examples:
Classic aesthetics coupled with the benefits of modern, open plan living.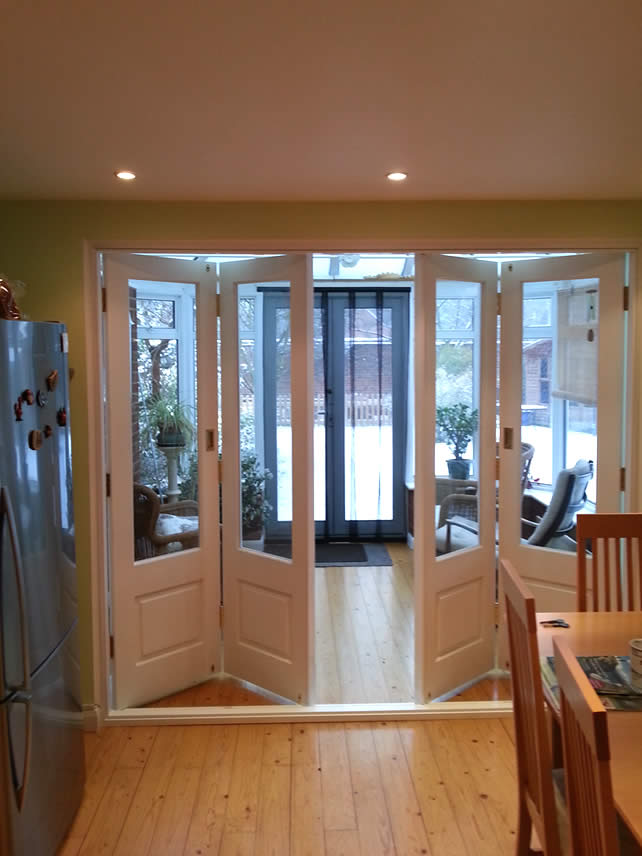 Seamless connectivity between indoor and outdoor living spaces.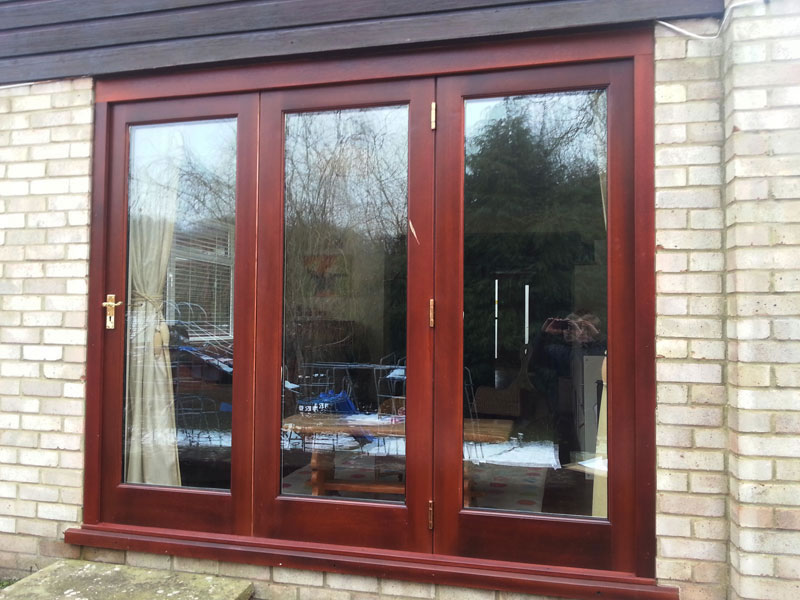 Extending your home to a garden, patio or balcony space whilst providing natural ventilation.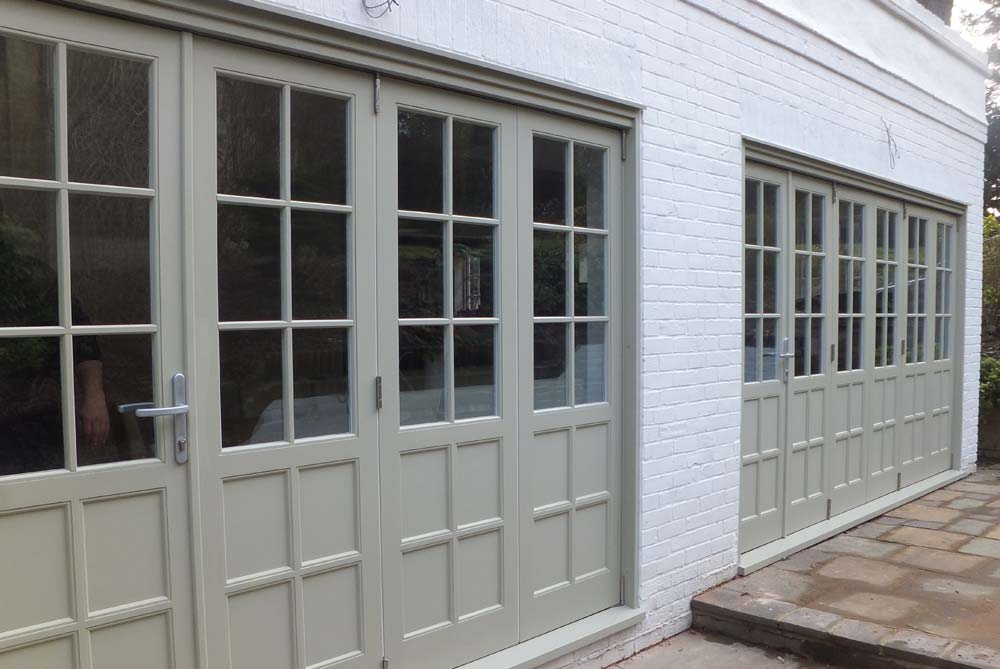 As you can see, our timber bi-folds come with several customisable options, including glazing choices. Insulation and performance can be enhanced with a variety of double glazing products, as well as textured and coloured glass options that give you control over levels of light and privacy.
If you are specifically looking for an external bi-folding door for your High Wycombe home, then we highly advise the use of Accoya wood for your home improvement. Accoya wood is ideal for external bi-folds because of its superior durability, innovative bespoke design, and insulation qualities. Truly built to last, its proven to last up to 50 years in exterior use. Furthermore, Accoya wood bi-folds require very little maintenance; perfect for busy High Wycombe families looking for an alternative to the traditional French or patio door.
With Kirkman Joinery charming wooden doors don't just have to be reserved for indoors! Let Kirkman Joinery open the door to endless home improvement possibilities for you and your family. Call us on 01494 461 116 or send us a message online.