Modern timber windows seamlessly integrate into the traditional aesthetic appearance of listed and period properties like no other material around, due to contemporary advancements over the last 20 years or so. Quality, durability and the design of timber window installations has dramatically matured and developed into something quite spectacular, where the products technical properties have been matched and (in places) surpass alternative construction materials. Seeing as you're thinking about upgrading your timber windows, we thought we'd let you in on some lesser known benefits to having these timber wonders in your life!
Best choice for an eco-conscious home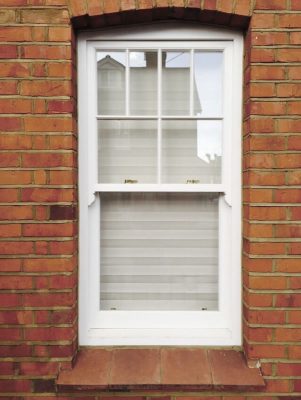 Timber has been the building material of choice for thousands of years, due to its 100% renewable, biodegradable and natural insulation aspects. As long as the timber is proven to have come from a sustainably managed forest, e.g. FSC or PEFC certified, it is generally accepted as the best environmental choice for home improvement projects around.
Low maintenance
Contrary to popular belief, modern timber windows are not fragile or high maintenance at all. Remarkably durable, our timber windows are coated in high durability, weather resistant exterior paint which creates a mould resistant film. Not only does this special film minimise staining, it's also flex resistant which minimises the risk of cracking too. Remaining in the best condition for longer, this special finishing coat offers up to 8-years of all-weather protection – as long as it's applied and maintained correctly. Our highly-skilled installers expertly hand craft modern timber products, using traditional joinery methods. Take a look at our 5-star Google Business reviews.
Won't break the bank!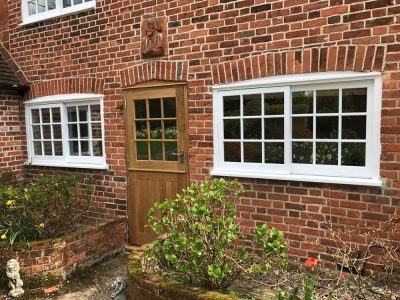 Because timber windows have such stunning aesthetics, it's generally thought that their price tag makes them out of reach for less affluent households. At Kirkman Joinery, we have an array of products to match your individual budget and requirements – maintaining the highest levels of quality and performance that your modern timber windows deserve.
Furthermore, Accoya wood is a big part of our manufacturing and installation service. Find out why Accoya wood is the perfect material for creating bespoke window frames.
Give your home a new lease of life with beautiful handcrafted timber windows from the Kirkman Joinery team. Call us on 01494 461 116 or send us a message online.