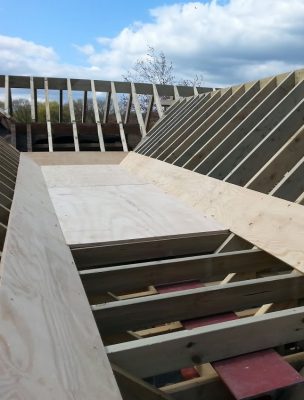 While we are adept at working on one off projects for the domestic market, we are equally proficient at working on larger, high end properties. We have experience working in listed buildings, meaning that we can cater for commercial builds with historical heritage, and that our work is also suitable for use in conservation areas.
A large portion of our work comes from producing bespoke furniture for schools, hospitals and charities – including the Princess Alice Hospice, London – so our team are experienced in handling projects on a large scale, and our workshop has the capacity to accommodate projects of virtually any size.
We are also experienced at upgrading fire doors in commercial period properties so that they comply with the latest Fire Safety Laws, but also fall in line with heritage planning restrictions. This allows our work to be carried out in large commercial properties which may be registered listed buildings, and also in those which are situated within conservation areas.
Commercial quality materials
Alongside our team's extensive joinery experience, we also have a background in using steel frames suited to large scale commercial projects. Renowned for their high quality, we have previously worked with Crittall steel windows – the likes of which are used in the Houses of Parliament and the Tower of London – to provide clients with attractive and extremely durable window frames. These steel frames are a perfect replacement for early single pane or leaded glass windows, as Crittall can provide slimline profiles which closely resemble the look of the original window, but also provide the benefits of strength, heat retention and slim, elegant sightlines.
Additionally, we can install all of our windows with Pilkington's outstanding K glass, a hard coated, low-emissivity coated thermal glass which has excellent thermal performance. Pilkington K glass is particularly suitable for use in our commercial projects because it is able to achieve excellent passive solar gain, as its coating reflects heat back into the room whilst also letting in free heat from the sun. This means we can ensure that our windows are able to achieve a high Window Energy Rating (WER), meeting the latest building regulations concerning energy efficiency.
To finish our products, we can offer a wide range of hardware and ironmongery. We supply brassware from both Primalite and Carlisle Brass so our joinery can be finished with thousands of items of architectural ironmongery to suit all projects.